Renowned Speakers

Giulio Tarro
President, Foundation de Beaumont Bonelli for cancer research Italy

Theresa I. Dale
Founder & Dean, California College of Natural Medicine USA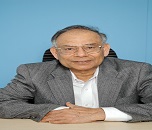 Ananda M. Chakrabarty
Scientist and Professor, University of Illinois at Chicago Illinois USA

Helieh Oz
Investigator, University of Kentucky Medical Center USA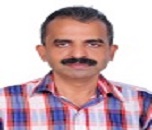 K. M. Yacob
Marma Heatth Centre India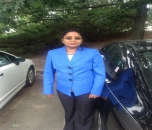 Durgesh Sinha
Temple University, Philadelphia USA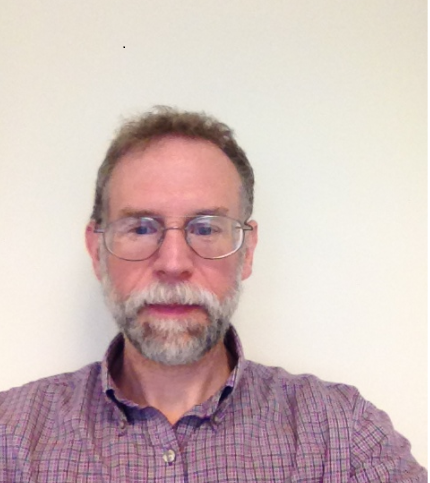 Scott Umlauf
Senior Director, Product Development VaxInnate Corporation USA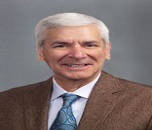 Richard Colonno
Assembly Biosciences USA
Recommended Global Infectious Diseases Conferences
Influenza Research 2019
About Conference
3rd International Conference on Influenza and Emerging Infectious Diseases is a unique international platform for Researchers, Young Scholars, Ecologists, Physicians, Consultants, Diagnostic Specialists, Practice Nurses, Students, Academicians, Pioneers including Clinical and Medical professionals from various fields: Microbiology, Virology, Immunology, Oncology, Ecology, Evolution, Community Health, Public Health, Hospital Health, Industries (Pharmaceutical, Vaccines, drugs, antimicrobials) and etc., to exchange the technical and conceptual knowledge need to encounter the infectious diseases and illness might be Food Borne, Water Borne, Air Borne, and etc. are cause of public health crises such as Crimean-Congo haemorrhagic fever (CCHF), Ebola virus disease, Marburg virus disease, Lassa fever, Middle East respiratory syndrome coronavirus (MERS-CoV), Severe Acute Respiratory Syndrome (SARS), Nipah, henipaviral diseases, Rift Valley fever (RVF), Zika, HIV, AIDS and etc.
Being witnessed the triumph of Flu 2016,Organising Committee Members are delighted to announce the next event 3rdInternational Conference on Influenza & Emerging Infectious DiseasesduringApril 10-11, 2019inToronto, Canada.
This Unique international platform also facilitates
New research findings and scientific books can be released.
Collaboratewith universities, labs, research centers, industries and etc.
Promotionfor your own labs will be feasible.
Provides a platform to organize symposia or workshops
Special interactive sessions will be provided.
The field ofInfectious Diseases is growing rapidly and its development is making tremendous impacts in medical sciences and pharmaceuticals. The importance and significance can be gauged by the fact that it has made huge advancements over the course of time and is continuing to influence various sectors.
Selected contributions will be published in following Journals
Details of Influenza Conferences in 2019 in the USA:
Scientific Sessions
Diversified technical sessions allow to meet the accomplished people are delivering their tremendous research presentations based on the theme "Conceptual Applications to encounter the Infectious Diseases"
CONFERENCE HIGHLIGHTS
Influenza & Infectious Diseases
Fungal Infectious Diseases
Infectious Disease Epidemiology
Clinical Infectious Diseases
Pathological Studies
Bacterial Infectious Diseases
Antimicrobial Resistance and Infectious Diseases
Viral Infectious Diseases
Cancer & infections
Hospital (Healthcare) Acquired Infectious Diseases
Pediatric Infectious Diseases
Gastrointestinal Infectious Diseases
Diagnosis and Treatment for Infectious Diseases
Sexually Transmitted Infectious Diseases
Neurological Infectious Diseases
Dermatological Infectious Diseases
Pulmonary Infectious Diseases
Ophthalmological Infectious Diseases
Zoonotic Diseases
Antigenic Variation of Flu/ Influenza Virus
Public Health Research
Case studies on Infectious Diseases
Treatment for Infectious Diseases
Coinfection: Multi Pathogen Infectious Diseases
Non Communicable Diseases (NCDs)
Foodborne Illness Infectious Diseases
Nutritional Supplements and Herbal Medicines
Rion Infectious Diseases

Emerging Protozoan Pathogens Infectious Diseases
Related Conferences:
5th Annual Congress on Rare Diseases and Orphan Drugs, August 29-30, 2018 Boston, USA, 5th International Conference on Neglected Tropical & Infectious Diseases, August 29-30, 2018 Boston, USA, 4th International Conference on Infection, Disease Control & Prevention, May 17-18, 2019 Philadelphia, Pennsylvania, USA, 4th Annual Congress on Infectious Diseases, August 29-30, 2018 Boston, USA, 7th International Conference and exhibition on Bacteriology & Antibiotics, April 24-25, 2019 Vancouver, Canada
11th International Conference on Rare Diseases and Orphan Drugs (ICORD), September 13-16, 2018 Johannesburg, South Africa; Orphan Drugs Summit, September 2018, The Netherlands; SMi's 7th annual Orphan Drugs and Rare Diseases UK Conference, 18–19 October 2017 London, United Kingdom
Related Societies:
USA: AIDS Healthcare Foundation, Centre for AIDS Research, Northland Cares, Arizona, The McGregor Clinic, Inc., Canadian Public Health Association, Tropical Pathology & Infectious Diseases Associations, International Society for Infectious Diseases, AIDS United, HIV.gov, AmfAR, UNAIDS, The Elizabeth Taylor AIDS Foundation, International AIDS Society, International HIV/AIDS Alliance, Addiction Research and Treatment Corporation, AIDS Community Research Initiative of America, Albert Einstein College of Medicine, Community Healthcare Network, Elmhurst Hospital Center, Evergreen AIDS Foundation, Lifelong AIDS Alliance
Europe: European Society for Clinical Microbiology and Infectious Diseases, British Society for Antimicrobial Chemotherapy, Society for General Microbiology
Asia Pacific: Human Genetics Society of Australasia, Genetics Society of Japan, NDC Medicine.
Market Analysis Report
Infectious Disease Therapeutics Market (drugs & vaccine) was valued at US$ 105.13 Billion in 2018 and expected to reach USD 179.70 Billion by the end of 2025 with a growing potential of 7.96 %.
Top 6 Infectious Diseases (HIV, malaria, hepatitis, influenza, Human Papillomavirus (HPV), and tuberculosis) therapeutics market worth $86.2 Billion By 2025
The global Influenza therapeutics market was valued USD 1699.7 Million in 2016, and is estimated to reach US$ 2012.6 Million by 2025, with a growth potential of 1.4%
Major factors those are driving the growth of the market:
Increasing the occurrence of infectious diseases
Growing use of direct acting anti-viral
Increasing healthcare expenditure
Increasing geriatric population,
Growing healthcare awareness
Increasing government funding's in developing countries.
The major factor restraining the growth of the market is generic erosion, Patent expiration of infectious disease drugs.
Regional wise Infectious disease Therapeutics Market
North America: USA & Canada
Europe: Germany, UK, France, Spain, Italy, Nordic countries, Benelux, Poland & Russia
Asia Pacific: China, India, Japan, ASEAN, Australia, and New Zealand
Latin America: Brazil & Mexico
Middle East & Africa: GCC, Southern Africa, North Africa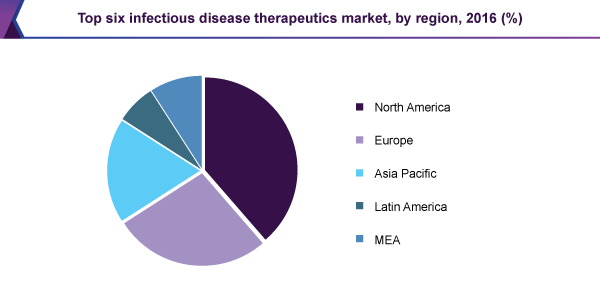 Therapeutics
Anti-infective drugs: Antibacterial, antifungal, antiparasitic, and antiviral drugs are some of the anti-infective drugs used for the treatment of infectious diseases.
Vaccines
End users:
Pediatrics
Adolescence
Adults
Elderly
Disease type therapeutics market
HIV
Emtriva
Aptivus
Isentress
Lexiva/Telzir
Selzentry
Tivicay
Atripla
Complera
Genvoya
Odefsey
Stribild
Truvada
Triumeq
Descovy
Vitekta
Influenza
TB
Malaria
HPV
Hepatitis
Key Players of Infectious disease Therapeutics Market
Abbott Laboratories
AbbVie, Astellas Pharma
Achillion Pharmaceuticals
Astrazeneca PLC
AstraZeneca, Auritec Pharmaceuticals
Bayer
Biocryst Pharmaceuticals Inc.
Boehringer Ingelheim GmbH
Bristol-Myers Squibb
Chimerix Pharmaceuticals
Chiron Corporation
CSL Limited
Cubist, Eli Lilly
Daiichi Sankyo Co. Ltd.
F. Hoffmann-La Roche AG
Gilead Sciences
Gilead Sciences, Inc.
Glaxosmithkline PLC
Isis Pharmaceuticals
Janssen Pharmaceutical
Johnson & Johnson
Pfizer
Merck & Co., Inc.
Mitsubishi Tanabe Pharma Corporation
Nanotherapeutics Inc.
Novartis International AG
Protein Sciences Corporation
pSivida
Roche Holding AG
Sanofi SA
Shionogi & Co. Ltd.
Sinovac Biotech Ltd.
Reference:
Visa Information
Issue with VISA!!
Are you planning to have a professional and delightful trip to Toronto, Canada???
We believe you must be having a query regarding your Visa to Visit as a Speaker/Delegate, Tourist or Business Person at Toronto, Canada. Influenza Research Committee will be happy to help you in all regards to plan your trip to Toronto, Canada. Here is the simplest way to know the process for your Visa Approval. Kindly drop us an email at . Avail the official invitation letter from us to attend this event ahead with a closer step for approval of your VISA. Processing time for visa applications vary depending on the office and the time of the year. Delegates/Attendees are encouraged to submit their visa applications well in advance of the date of the event at a Visa Application Centre or on-line E-applications, including all supporting documents.
Past Conference Report
Flu-2016
Conference series llc LTD hosted the "2nd International Conference on Flu" during October 31-November 02, 2016 at DoubleTree by Hilton Hotel San Francisco Airport, San Francisco, USA with the theme "Scientific Milestones in Understanding and Preventing Flu" where eminent keynote speakers from various reputed institutions and organizations with their resplendent presence addressed the gathering.
Benevolent response and active participation was received from the renowned experts and Editorial Board Members of Conference series Journals as well as from the Immunologists, Virologists, scientists, researchers, students and leaders in Flu Research, who made this event successful.
The Conference was carried out through various informative and cutting edge sessions, in which the discussions were held on the following thought provoking and cerebrating scientific tracks:
Flu Vaccines: Current and Novel Approach
Pathology of Influenza Virus Infections
Flu Symptoms & Treatment
Antivirals and Therapeutics
Flu Vaccines and Vaccination: Opportunities and Challenges for All Age Groups
Flu Virus -Advancements in Detection & Differentiation
Flu: Immunology & Genetics
Flu Clinical Studies & Case Reports
Epidemiology and Public Health of Influenza
Surveillance Issues and Burden of Disease
The conference was embarked with an opening ceremony followed by a series of lectures delivered by both Honorable Guests and members of the Keynote forum. The adepts who promulgated the theme with their exquisite talk were:
Notable Keynotes:
All the above mentioned Honorable Guests and Keynote speakers gave their energetic and fruitful contributions and special thanks to our Honorable Moderator Jun Wang, University of Arizona, USA and Sunil K Lal, Monash University, Malaysia for his remarkable contribution towards smooth functioning at Flu-2016 Conference.
Conference Sessions Chairs:
For further information visit : Flu 2016
Conference Series llc LTD offers its heartfelt appreciation to Societies and Organizations includes Allied Academies, Andrew John Publishing Inc., New York Private Equity Forums and is also obliged to the Organizing Committee Members, adepts of field, various outside experts, company representatives and other eminent personalities who interlaced with Conference series llc LTD in supporting and making the conference a never before one.
Your rejoinder is our inspiration; keeping this motto in mind and being witnessed the triumph Flu-2016, Conference Series llc LTD is delighted to announce the next event. Mark your calendars for the upcoming extravaganza, "3rd International Conference on Flu & Emerging Infectious Diseases" to be held during September 17-18, 2018 at San Diego, USA.
Past Reports
Gallery
To Collaborate Scientific Professionals around the World
Conference Date April 10-11, 2019
For Sponsors & Exhibitors
Supported By
Virology & Mycology
Journal of Virology & Antiviral Research
Journal of Vaccines & Vaccination
Journal of Clinical & Cellular Immunology
All accepted abstracts will be published in respective Conference Series LLC LTD International Journals.
Abstracts will be provided with Digital Object Identifier by