Renowned Speakers

Giulio Tarro
President, Foundation de Beaumont Bonelli for cancer research Italy

Theresa I. Dale
Founder & Dean, California College of Natural Medicine USA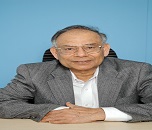 Ananda M. Chakrabarty
Scientist and Professor, University of Illinois at Chicago Illinois USA

Helieh Oz
Investigator, University of Kentucky Medical Center USA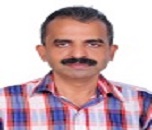 K. M. Yacob
Marma Heatth Centre India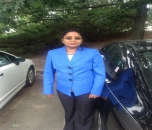 Durgesh Sinha
Temple University, Philadelphia USA
Recommended Global Infectious Diseases Conferences
Asia Pacific & Middle East
Flu Research 2018
About Conference
Your rejoinder is our inspiration; keeping this motto in mind and being witnessed the triumph of Flu 2016, Conference Series LLC Ltd. is delighted to announce the next event
Conference Series LLC Ltd. invites all the participants from all over the world to attend 3rd International Conference on Flu & Emerging Infectious Diseases: Control & Prevention during November 07-08, 2018 at Alabama, USA.
The field of Flu & Emerging Infectious Diseases: Control & Prevention is growing rapidly and its development is making tremendous impacts in medical sciences and pharmaceuticals. The importance and significance can be gauged by the fact that it has made huge advancements over the course of time and is continuing to influence various sectors.
World Flu & Emerging Infectious Diseases: Control & Prevention 2018
Opportunity to attend the presentations delivered by eminent scientists from all over the world. Selected contributions will be published in following Conference Series Journals
· Virology & Antiviral Research
· Journal of Vaccines & Vaccination
Participation in sessions on specific topics on which the conference is expected to achieve progress
Global networking: In transferring and exchanging Ideas
Conference brings together Scientific Researchers, Virologists, Immunologists, Microbiologists, Pathologists, Infectious Diseases Specialists, Health Care Professionals and Physicians.
Sessions/Tracks
Track 1: Flu & Infectious Diseases
Influenza, commonly called "the flu," is an illness caused by RNA viruses that infect the respiratory tract. The infection results in the person getting a fever, cough, headache and malaise (tired, no energy); some people also may develop a sore throat, nausea, vomiting, and diarrhea. Influenza viruses are among the most common causes of human respiratory infections, and are also among the most significant because they cause high morbidity and mortality.
Track 2: Infectious Disease Epidemiology
The epidemiology of infectious disease (ID) involves study of the prevalence, incidence and determinants of infections in populations. Infectious diseases remain one of the most important causes of morbidity and mortality around the world. In addition to studying the rates of and risk factors for infectious disease, ID epidemiologists implement and evaluate interventions at the individual and community level to:
Track 3: Clinical Infectious Diseases
Clinical study is used to know the clinical descriptions of infections, microbiology, and immunology, the prevention of infection, the evaluation of current and novel treatments, and the promotion of optimal practices for diagnosis and treatment.
Track 4: Pathological Studies
Pathological Studies is the branch of science of the causes and effects of diseases, especially the branch of medicine that deals with the laboratory examination of samples of body tissue for diagnostic or forensic purposes. Emerging and reemerging infectious diseases and the threat of bioterrorism call attention to the growing importance of the ability of the anatomic pathologist to recognize infectious diseases.
Track 5: Microbiological Studies
Microbiology is the empirical study of the microorganisms. The microbial flora lives in harmony with the healthy individual in order to protect its host from pathogens. Microorganisms are minute living creature such as bacteria and viruses. In spite of their flooded abundance relatively few of the thousands of species of microorganisms invade, multiply, and cause disease in people. Despite all the good things microbe do, when we hear news stories about microbes, it is usually about pathogens. Pathogens are the invading microbes in our bodies that make us sick. It is usually our immune system's reaction to the foreign microbial invaders that give us the lousy symptoms, like a fever or stomach-ache.
Track 6: Molecular & Genetic Studies of pathogens
Infectious diseases represent a major health problem worldwide, both in terms of morbidity and mortality. A complex combination of environmental, pathogen and host genetic factors plays a role in determining both susceptibility to particular microbes and the course of infection. Molecular epidemiology is a discipline that uses molecular or genetic markers to trace the development of a disease in a population and to understand transmission, as well as the population structure and evolution of bacterial pathogens.
Track 7: Immunological Studies
Infectious diseases represent an increasingly important cause of human morbidity and mortality throughout the world. Vaccine development and treatment for infectious diseases is thus of great importance in terms of global health. In parallel with this growth, there has been a dramatic increase in studies to identify the innate, humoral or cellular immunological mechanisms which confer immunity to pathogenic viruses, bacteria, fungi and parasites.
Track 8: Cancer & infections
An infection occurs when the immune system does not quickly destroy harmful substances. Both cancer and cancer treatments weaken the immune system. This means that people with cancer are more likely to develop infections. Cancer and cancer treatments can make it more likely for you to get an infection. Some types of cancers and cancer treatment can weaken your immune system.
Track 9: Pharmacology for Infectious Diseases
Pandemic, epidemic and endemic infectious diseases are united by a common problem to identify potential pharmacological interventions to treat infections. The large numbers of emerging and neglected infectious diseases are badly affecting the poorest members of the global society; new ways are required to develop high productivity discovery systems that can be applied to a large number of pathogens.
Track 10: Treatment for Infectious Diseases
The word "Antibiotic" has become the most commonly used word to refer to a chemical substance used to treat bacterial infections. The term "antimicrobial" usually refers to anything that prevents the growth of microbes. Technically, the term antimicrobial does not encompass the "anthelminthic" drugs because parasitic worms are not microscopically small. Antimicrobials can be either microstate (preventing the replication of the microbe) or microbicidal (actually killing the target microorganism).
Track 11: Pediatric Infectious Diseases
Pediatrics is the field of medicine that deals with the medical care of the infants, children and adolescents. A child suffering from a persistent disease caused by an infectious agent like bacteria, fungi or parasite is called as pediatric infectious disease. All children deserve high-quality medical care. It is crucial to be aware about the treatment guideline of pediatrics so that every child gets the right treatment.
Track 12: Gastrointestinal Infectious Diseases
Gastrointestinal infections are among the most commonly encountered infections in primary care. While they may not always be severe and may often resolve rapidly, they can be serious in specific healthcare settings or patient populations. Gastrointestinal infections can be caused by a large number of microorganisms, including: Adenovirus, Campylobacter, Clostridium difficile, Escherichia coli, Helicobacter pylori, Rotavirus, Salmonella and Shigella, Staphylococcus aureus, Yersinia enterocolitica.
Track 13: Genitourinary Infectious Diseases
These are conditions usually caused by infections that can affect the genital area and urinary system: Some infections are caught from another person, usually during sex. Other cases are caused when organisms (bacteria or yeast), which are usually present in small numbers, overgrow and cause symptoms. Some genitourinary (GU) diseases are caused by bacteria that do not cause problems in their usual home in the body, but do if they get into another place.
Track 14: Sexually Transmitted Infectious Diseases
It is important to differentiate between the sexually transmitted disease and sexually transmitted infections. The STDs are the medical infections that are transmitted through sexual contact. But people who got infected, don't always encounter any symptoms or develop their infection into a disease. That's what the term "STI" is. Approximately all the STIs spread through the contact with infected body fluids such as blood, vaginal fluid or semen. Some bacterial STDs like Chlamydia, Gonorrhea etc. can be controlled but not cured and if anyone gets the viral STD like HIV/AIDS, Genital herpes etc., they are always going to have it. Young people are at greatest risk of sexually transmitted infections.
Track 15: Neurological Infectious Diseases
Viral and immune mediated disorders of the nervous system are among the most challenging neurological disorders. The most common neuroimmune disorder is multiple sclerosis; and HIV is the most common viral infection of the nervous system. The progressive loss of neurons, resulting in significant cognitive and motor dysfunction. A major focus of researchers is to understand the pathophysiology of neuronal injury associated with these disorders to develop new diagnostic markers, therapeutic targets, and new areas of research applicable to other neurodegenerative diseases.
Track 16: Dermatological Infectious Diseases
The dermatological infectious disease is generally defined as the skin infections caused by bacteria fungi and other microorganisms. The infectious disease diagnosis on molecular level is developing notably over the past decade. The dermatologic disease diagnosis involve many different new and advanced techniques like transcription-mediated amplification, nucleic-acid sequence based amplification, polymerase chain reaction, ligase chain reaction etc. The operating cost of these techniques are decreasing with time as well as acquiring approval of U.S. Food and Drug Administration and getting easier and more effective to use.
Track 17: Pulmonary Infectious Diseases
Lung diseases are some of the most common medical conditions in the world. Tens of millions of people suffer from lung disease in the U.S. Smoking, infections, and genetics are responsible for most lung diseases. Lung infectious disease is an important cause of morbidity and mortality in patients with primary immunodeficiencies and other conditions that alter immunologic mechanisms against microbial invasion. Lung infectious diseases occurring in patients with congenital immunodeficiency and patients on treatment with biologic anti-inflammatory compounds are discussed.
Track 18: Ophthalmological Infectious Diseases
The ophthalmic infectious diseases are the infections caused in eye by the different microorganisms. The generally caused ophthalmic infectious diseases are Conjunctivitis, Stye, Periorbital cellulitis, Herpes simplex keratitis etc. The retina and the choroids are expensively vascularized structures and can accordingly be colonized by germs by the hematogenous route. Ocular candidiasis is outstanding amongst these colonization's because of its frequency; it can manifest itself as an endophthalmitis with a slow and hidden course. The so-called ocular histoplasmosis syndrome, although it is infrequent in our setting, is an important cause of choroidal neovascularization.
Track 19: Veterinary Infectious Diseases
Knowledge of infectious diseases that can spread between animals or even between animals and humans is critical to the field of veterinary medicine. Zoonosis is the formal term for an animal disease that can spread to humans, such as rabies. The diagnosis of diseases in food producing animals, companion animals, zoo animals and wildlife. Veterinary medicine is usually carried out with or without professional administration.
Track 20: Antigenic Variation of Flu/ Influenza Virus
The explosive nature of epidemic flu and the specific clinical features of this disease have given definitive epidemiological records of this infection since the beginning of the nineteenth century. Some of the epidemics were recorded during the nineteenth century but the first pandemic was not precisely recorded until 1889-92. A second pandemic, probably originating in Europe, occurred in 1918-19, and is called as Spanish Influenza. It is responsible for 20-25 million deaths, principally in young adults. It was suggested that this strain had unusual virulence.
Track 21: Flu Virus -Advancements in Detection & Differentiation
Influenza outbreaks and epidemics constitute ongoing risks to global human public health. Recently, human infections with A/H5N1 avian influenza viruses have intensified the potential for the emergence of an influenza A virus with pandemic potential. Laboratory identification of human influenza virus infections is commonly performed using virus isolation in cell culture, direct antigen detection, or detection of influenza-specific RNA by reverse transcriptase-polymerase chain reaction (RT-PCR). In recent years commercial influenza rapid diagnostic tests have become available which are antigen detection tests that produce results within 30 minutes. They can provide results in a clinically relevant time frame to complement the use of antiviral medications for treatment and chemoprophylaxis of influenza.
Track 22: Case studies on Infectious Diseases
Developed countries have regulations that help to protect the general public from infectious diseases. Public health measures typically involve eliminating the pathogen from the reservoir or from its route of transmission. The measures include ensuring a safe water supply, effectively managing sewage treatment and disposal, and initiating food safety, animal control, and vaccination programs. Influenza drug effectivity is evaluated in clinical trials conducted within the setting of current, naturally occurring influenza illness. However, a drug effective within the treatment of seasonal influenza might not be effective or as effective in pandemic influenza or in sporadic cases caused by alternative novel strains. Avian influenza, listed by the World Organization for Animal Health (OIE), has become an illness of nice importance for animal and human health.
------------------------------------------------------------------------------------------------------------------------------------------
Related Conferences:
5th Annual Congress on Rare diseases and Orphan Drugs, August 29-30, 2018 Boston, USA, 5th International Conference on Neglected Tropical & Infectious Diseases, August 29-30, 2018 Boston, USA, 4th International Conference on Infection, Disease Control & Prevention, May 17-18, 2019 Philadelphia, Pennsylvania, USA, 4th Annual Congress on Infectious Diseases, August 29-30, 2018 Boston, USA, 7th International Conference and exhibition on Bacteriology & Antibiotics, April 24-25, 2019 Vancouver, Canada
11th International Conference on Rare Diseases and Orphan Drugs (ICORD), September 13-16, 2018 Johannesburg, South Africa; Orphan Drugs Summit, September 2018, The Netherlands; SMi's 7th annual Orphan Drugs and Rare Diseases UK Conference, 18–19 October 2017 London, United Kingdom
Related Societies:
USA: AIDS Healthcare Foundation, Centre for AIDS Research, Northland Cares, Arizona, The McGregor Clinic, Inc., Canadian Public Health Association, Tropical Pathology & Infectious Diseases Associations, International Society for Infectious Diseases, AIDS United, HIV.gov, AmfAR, UNAIDS, The Elizabeth Taylor AIDS Foundation, International AIDS Society, International HIV/AIDS Alliance, Addiction Research and Treatment Corporation, AIDS Community Research Initiative of America, Albert Einstein College of Medicine, Community Healthcare Network, Elmhurst Hospital Center, Evergreen AIDS Foundation, Lifelong AIDS Alliance
Europe: European Society for Clinical Microbiology and Infectious Diseases, British Society for Antimicrobial Chemotherapy, Society for General Microbiology
Asia Pacific: Human Genetics Society of Australasia, Genetics Society of Japan, NDC Medicine.
Market Analysis Report
Importance & Scope:
Flu is an infectious disease caused by the influenza virus. Influenza is a highly contagious disease affecting almost all mammals and birds. Flu occurs globally with an annual attack rate estimated at 5%–10% in adults and 20%–30% in children. Illnesses can result in hospitalization and death mainly among high-risk groups (the very young, elderly or chronically ill). Worldwide, these annual epidemics are estimated to result in about 3 to 5 million cases of severe illness, and about 250 000 to 500 000 deaths.
Experts from various fields like virology, medicine, immunology, microbiology, public health planning, epidemiology, pharmacology and vaccinology all work on the flu virus.
The infectious diseases therapeutic market in US is estimated to grow at a rate of 3.37% between 2014- 2019. As per the records, 25% of deaths are mainly due to infectious diseases globally. Current market trend shows that North America has the more global market for infectious diseases therapeutics due to increasing incidence of infectious diseases and due to rise in aging population. Followed by North America highest global market is expected in Asia then followed by the Europe in the global infectious diseases therapeutics market.
USA
CDC monitors the hospitalizations associated with laboratory-confirmed influenza virus infections Among 9,586 cases with influenza type specified, 8,497 (88.2%) were associated with influenza A virus infection, 1,046 (10.9%) with influenza B virus infection, and 43 (0.4%) were associated with mixed influenza A and influenza B virus infections. Persons aged 18–64 years accounted for 57.4% of reported hospitalizations. The cumulative incidence for all age groups for the period October 1, 2013–April 30, 2014, was 35.6 per 100,000 (Figure 3). The cumulative hospitalization rate (per 100,000 population) by age group for this period was 46.9 (for 0–4 years), 9.5 (5–17 years), 22.0 (18–49 years), 54.3 (50–64 years), and 88.1 (≥65 years).
Market for Flu and Emerging Infectious Diseases Research:
The market is broken down into vaccines, therapeutics, and diagnostic products. The vaccines segment has the largest share of the market, worth an estimated $3.2 billion in 2009. This segment is expected to grow at a CAGR of 5.6% to reach nearly $4.2 billion in 2014. The therapeutics segment has the second-largest share of the market with $2.1 billion in 2009. But that segment is expected to decrease at a CAGR of -2.4%, falling to $1.9 billion in 2014. As many as 500,000 people die of influenza annually and with the threat of a pandemic, government agencies and disease-prevention organizations are devoted to gaining control of the situation.
The Infectious disease diagnostic (IDD) market is estimated to grow at a CAGR of 7.9% to reach $18,156.2 million by 2019. Traditional diagnostic techniques such as immunodiagnostics and biochemical characterization are the largest segments of the IDD market. However, molecular diagnostic techniques, such as microarrays and isothermal nucleic acid amplification technology (INAAT), will show the fastest growth in the forecast period.
Fund Allotment to Flu Research:
The US government awarded five-year contracts for more than $1 billion to five drug manufacturers developing technology for speedier mass production of vaccines in the event of a pandemic from the $3.8 billion pandemic preparedness bill passed in 2005. Currently, flu vaccines are produced in specialized chicken eggs, but that technique does not allow for speedy mass vaccinations." The companies receiving the contracts were:
GlaxoSmithKline $274.8 million
Medimmune Inc $169.5 million
Novartis Vaccines and Diagnostics $220.5 million
DynPort Vaccine Company,LLC $41 million
Solvay Pharmaceuticals $298.6 million
The US government purchased from Sanofi Pasteur and Chiron Corporation several million doses of vaccine in case of an influenza pandemic due to H5N1 and is conducting clinical trials on them. ABC News reported that Beginning in late 1997, the human trials have tested 30 different vaccines, all pegged to the H5N1 virus.
For H9N2 threat, NIAID contracted with Chiron Corporation to produce investigational batches of an inactivated vaccine, which will be evaluated clinically by NIAID early next year.For H5N1, Aventis-Pasteur and Chiron are both producing investigational lots of inactivated H5N1 vaccine preparations additionally, DHHS has contracted with Aventis to produce up to 2 million doses to be stockpiled for emergency use, if needed, to vaccinate health workers, researchers, and, if indicated, the public in affected areas. Development and evaluation of a combination antiviral regimen against these potential pandemic influenza strains are also now under way.
According to Global Pandemic Influenza Preparedness Markets, their size, trends and drivers, principally for the countries with health expenditures per capita exceeding $2,000. The results of this study found that since outbreaks of bird flu in 2005 and swine flu in 2009, the governments had recognized antiviral pandemic stockpiling as their preferred strategy for disease containment and mitigation. Market Research Media has found that over the past five years, government spending worldwide on Pandemic Influenza Preparedness has more than tripled from $2.2 billion in 2004 to $7 billion in 2009, at a 17% CAGR. Market Research Media forecasts that worldwide government spending on Pandemic Influenza Preparedness will continue to grow, though at more moderate rate of a 5% CAGR, reaching almost $10 billion by 2015.
The HHS announces funding of about $1 billion for clinical studies that will take place over the next few months and for commercial-scale production of two potential vaccine ingredients for the pre-pandemic influenza stockpile.
The following companies will receive funding to produce H1N1 vaccine ingredients:
Novartis AG – $289 million,
Sanofi Aventis SA – $191 million,
GlaxoSmithKline PLC – $181 million,
Another $150 million will be directed to produce pilot lots of vaccine and to fund the clinical studies.
Reference:
Visa Information
Issue with VISA!!
Are you planning to have a professional and delightful trip to Birmingham, Alabama, USA???
We believe you must be having a query regarding your Visa to Visit as a Speaker/Delegate, Tourist or Business Person at Alabama, USA. Flu and Infectious Diseases Committee will be happy to help you in all regards to plan your trip to Alabama, USA. Here is the simplest way to know the process for your Visa Approval. Kindly drops us an email at: [email protected] Avail the official invitation letter from us to attend this event ahead with a closer step for approval of your VISA. Processing time for visa applications vary depending on the office and the time of the year. Delegates/Attendees are encouraged to submit their visa applications well in advance of the date of the event at a Visa Application Centre or on-line E-applications, including all supporting documents.
Past Conference Report
Flu-2015
International Conference on Flu (Flu-2015) was convened by Conference Series LLC Ltd during June 08-10, 2015 at DoubleTree by Hilton Hotel Chicago-North Shore, USA. The meeting brought together a group of clinicians, virologists and industry representatives with interest and expertise in the field of influenza research. The three day program witnessed thought provoking keynote and plenary presentations from experts in the field of virology, immunology and microbiology, highlighting the theme, "Advanced Research in Flu".

Flu-2015 Organizing Committee would like to thank the Moderator of the conference, Dr. Rupert Beale, University of Cambridge, UK who contributed a lot for the smooth functioning of this event.
In the opening remark welcome note was given by Dr. Scott Umlauf, the support was extended by Honorable guests and Keynote Speakers of Flu-2015:
Scott Umlauf, VaxInnate Corporation, USA
Vadim Bichko ChemDiv, Inc, USA
Joshua DiNapoli, Sanofi Pasteur Biologics LLC, USA
Rangaraj Selvarangan, Children's Mercy Hospitals and Clinics, USA
Ming Zhang, University of Georgia, USA.

The conference proceedings were carried out through various Scientific-sessions and plenary lectures. Also the conference was featured with Workshop and Symposium.

Workshop: A workshop on "Designing effective flu vaccines against a broad- spectrum of influenza viruses" organized by Dr. Pamuk Bilsel, FluGen Inc USA.

Symposium: A symposium on "Novel jet injection technology for influenza vaccination" organized by Dr. Chris Cappello, PharmaJet Inc, USA and Charles A Altman, bioCSL, USA.
We would like to thank the Poster Competition Judge Scott Umlauf, VaxInnate Corporation,USA for his valuable time. On behalf of the Conference Series LLC Ltd, congratulates the Best Poster awardees for their outstanding performance and appreciates all the participants who put their efforts in poster presentations and sincerely wishes them success in future endeavors.

Best Poster Winners:

Janice Koshy, Baylor Scott & White Infectious Diseases Department, USA
Harshini Ashar, Oklahoma State University, USA

Conference Series LLC Ltd also took the privilege of felicitating Flu-2015, Chair and Co-Chairs whose support made conference a great success.
Pamuk Bilsel, FluGen, Inc, USA
Masayuki Noguchi, Hokkaido University, Japan
Rob Lambkin-Williams, hVIVO, UK
Benicio Gutiérrez-Doña, Universidad Estatal a Distancia, Costa Rica
For enjoy and sharing the memories about conference kindly follow the link: Flu-2015 Gallery
To continue our engagement against influenza and to be prepared for the next outbreak we need further global efforts to understand viral mechanisms, host-pathogen interactions and immunological pathways. Conference Series LLC Ltd welcome all the 2nd International Conference on Flu during October 31- November-02 2016, at San Francisco, USA. We invite all the eminent researchers, students and delegate participants to take part in this upcoming conference to witness invaluable scientific discussions and contribute to the future innovations in the field of Influenza research.

Let us [email protected] Flu-2016
Past Reports
Gallery
Flu-2016
Conference series llc LTD hosted the "2nd International Conference on Flu" during October 31-November 02, 2016 at DoubleTree by Hilton Hotel San Francisco Airport, San Francisco, USA with the theme "Scientific Milestones in Understanding and Preventing Flu" where eminent keynote speakers from various reputed institutions and organizations with their resplendent presence addressed the gathering.
Benevolent response and active participation was received from the renowned experts and Editorial Board Members of Conference series Journals as well as from the Immunologists, Virologists, scientists, researchers, students and leaders in Flu Research, who made this event successful.
The Conference was carried out through various informative and cutting edge sessions, in which the discussions were held on the following thought provoking and cerebrating scientific tracks:
Flu Vaccines: Current and Novel Approach
Pathology of Influenza Virus Infections
Flu Symptoms & Treatment
Antivirals and Therapeutics
Flu Vaccines and Vaccination: Opportunities and Challenges for All Age Groups
Flu Virus -Advancements in Detection & Differentiation
Flu: Immunology & Genetics
Flu Clinical Studies & Case Reports
Epidemiology and Public Health of Influenza
Surveillance Issues and Burden of Disease
The conference was embarked with an opening ceremony followed by a series of lectures delivered by both Honorable Guests and members of the Keynote forum. The adepts who promulgated the theme with their exquisite talk were:
Notable Keynotes:
All the above mentioned Honorable Guests and Keynote speakers gave their energetic and fruitful contributions and special thanks to our Honorable Moderator Jun Wang, University of Arizona, USA and Sunil K Lal, Monash University, Malaysia for his remarkable contribution towards smooth functioning at Flu-2016 Conference.
Conference Sessions Chairs:
For further information visit : Flu 2016
Conference Series llc LTD offers its heartfelt appreciation to Societies and Organizations includes Allied Academies, Andrew John Publishing Inc., New York Private Equity Forums and is also obliged to the Organizing Committee Members, adepts of field, various outside experts, company representatives and other eminent personalities who interlaced with Conference series llc LTD in supporting and making the conference a never before one.
Your rejoinder is our inspiration; keeping this motto in mind and being witnessed the triumph Flu-2016, Conference Series llc LTD is delighted to announce the next event. Mark your calendars for the upcoming extravaganza, "3rd International Conference on Flu & Emerging Infectious Diseases" to be held during September 17-18, 2018 at San Diego, USA.
Past Reports
Gallery
To Collaborate Scientific Professionals around the World
Conference Date November 07-08, 2018
For Sponsors & Exhibitors
Supported By
Virology & Mycology
Journal of Virology & Antiviral Research
Journal of Vaccines & Vaccination
Journal of Clinical & Cellular Immunology
All accepted abstracts will be published in respective Conference Series LLC LTD International Journals.
Abstracts will be provided with Digital Object Identifier by