Day 2 :
Keynote Forum
Director of Laboratory Medicine Research at Children's Mercy Hospitals and Clinics
USA
Time : 09:30-10:00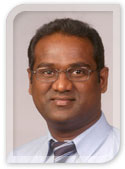 Biography:
Rangaraj Selvarangan is the Director of Microbiology and Virology Laboratory and Director of Laboratory Medicine Research at Children's Mercy Hospitals and Clinics. He is an Associate Professor of Pediatrics, Department of Pathology and Laboratory Medicine at University of Missouri-Kansas City School of Medicine. Dr. Selvarangan received a Bachelor of Veterinary Science degree from Madras Veterinary College, Tamil Nadu Veterinary and Animal Sciences University, India. He then earned a doctoral degree in Medical Microbiology and Immunology at University of Texas Medical Branch at Galveston, Texas, USA. He completed a postdoctoral fellowship in medical and public health laboratory microbiology at University of Washington, Seattle. He is an American College of Microbiology certified Diplomat in American Board of Medical Microbiology. In addition to his clinical duties, he is actively involved in teaching and research. His research interests include rapid molecular diagnostics to detect infections and its impact on patient care and outcomes. He also leads an active research program in epidemiology of infectious diseases in children.
Abstract:
The goal of the clinical laboratory is to provide rapid and accurate test result for influenza to assist the clinician in patient management. This lecture will provide an overview of several clinical laboratory tests currently available for detection of influenza from respiratory specimens. The strengths and weaknesses of these clinical tests will be discussed. Rapid antigen tests for influenza continue to be used widely in outpatient testing despite inadequate sensitivities. It is important to recognize several of the pre-analytical, analytical and post analytical factors that adversely impact the performance of these tests. Newer molecular based detection methods capable of producing rapid and accurate test results for influenza have been approved for clinical testing. The implementation of these tests in routine testing for influenza requires careful consideration to reduce cost and improve potential impact on patient care
Keynote Forum
University of Georgia
USA
Time : 10:00-10:30

Biography:
Ming Zhang received her Ph.D. (Summa Cum Laude) from University of Gottingen, Germany. She has over a decade experience in infectious diseases, in particular in HIV molecular epidemiology and molecular evolution. She is an Assistant Professor of Epidemiology at University of Georgia, USA, and affiliated with Faculty of Infectious Diseases, Institute of Bioinformatics, and Biomedical and Health Sciences Institute at University of Georgia. She leads an interdisciplinary research group towards understanding pathogen diversity under various epidemiology settings. She enjoys teaching and educating next generation of critical thinkers and innovators in epidemiology.
Abstract:
Keynote Presentation
Track 2: Current Focus in Flu Research Track 6: Threat of Cross-Species Strains Track 7: Influenza Strains: Detection and Differentiation Track 8: Influenza Co-infection
Chair
Rob Lambkin-Williams
hVIVO, UK
Co-Chair
Benicio Gutiérrez-Doña
Universidad Estatal a Distancia, Costa Rica
Session Introduction
Universidad Estatal a Distancia,
Costa Rica
Time : 10:50-11:10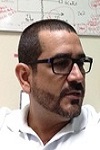 Biography:
Benicio Gutiérrez-Doña received his PhD in Health Psychology (Behavioral Medicine equivalently) from the Freie Universitaet Berlin, in Germany. He has also conducted Post-doctoral research studies at the Freie Universitaet Berlin and Konstanz University, both in Germany. His Doctoral and Post-Doctoral research studies were fully sponsored by The German Academic Exchange Service (DAAD). He currently works as full time research Professor of Psychological Sciences at The Distance State University of Costa Rica. His main research interests are health psychology and behavioral medicine.
Abstract:
In 2009, health authorities identified a rapid augment in the number of an acute respiratory infection combined with pneumonia in Mexico. This unexpected increase was recognized as a new type of influenza: A (H1N1). This study was aimed to develop structural equation modeling of Costa Rican male and female handwashing behaviors during the 2009-2010 A (H1N1) pandemic influenza. Study was part of the CARE Project, a broader research on A (H1N1) influenza led by the University of Konstanz, in Germany and with the collaboration of the Distance State University of Costa Rica. Data collection coincided with the first and the second wave of the "swine-flu" pandemic in Costa Rica. In 2009, N=428 respondents (65% females, 35% males; Mage=33 years) fully completed the questionnaires. In 2010, a randomized sample of n=97 (75% females, 25% males; Mage=36 years) filled out the questionnaires at the second measurement point. A set of structural equation models, implemented with LISREL, revealed that a different social cognitive pattern in reaction to A (H1N1) pandemic emerged from analyses between males and females. While the effects of risk perception/self-efficacy on handwashing behaviors were fully mediated by hand washing intentions in females in the male group, self-efficacy influenced both directly and indirectly on hand washing behaviors and risk perceptions showed no significant effect on handwashing behaviors. As for long-term effects, it was found that handwashing behaviors at Time 1 (2009) had a significant effect on handwashing behavior at Time 2 (2010). However, 2009 risk perception, self-efficacy and handwashing intentions did not yield significant effects on 2010 handwashing behavior. Results are discussed in light of new advances of the Health Action Process Approach (HAPA-model) developed by Ralf Schwarzer. Applications of HAPA-model in the adoption and maintenance of precautionary actions facing both A (H1N1) and seasonal influenza are also discussed.
Deputy Director of Viral Immunology, Sanofi Pasteur Biologics LLC,
USA
Time : 11:10-11:30

Biography:
Joshua DiNapoli received his PhD in Microbiology and Immunology in the lab of Dr. Robert C. Rose at the University of Rochester School of Medicine and Dentistry in 2005. He went on to perform his post-doctoral work in the lab of Dr. Peter L. Collins at the National Institute of Allergy and Infectious Diseases from 2005 to 2010. He has since been with Sanofi Pasteur, where his current roles are Deputy Director of Viral Immunology and Research Lead for the Universal Flu Vaccine program.
Abstract:
Sanofi Pasteur is developing Universal Influenza Vaccine (UIV) strategies to address breadth of vaccine coverage and increased efficacy against drifted strains. Influenza vaccines designed to preferentially elicit broadly cross-neutralizing antibody responses against HA are a key feature of these UIVs. The HA protein can be broadly divided into 1) a highly immunogenic, yet variable "head" region containing the receptor-binding domain (RBD); and 2) a less immunogenic, yet well conserved stem region. Antibody responses against both the head and the stem region are known to afford efficacy in preclinical studies, with responses against the stem region tending to be broadly reactive due to sequence conservation in this region. However, the mechanism of action by which anti-head and anti-stem antibodies mediate protection, breadth of neutralization and their potency are still topics for discussion in defining their relative contributions to protective efficacy and breadth. Some data suggests that stem-specific antibodies provide greater breadth whereas head-specific antibodies are more potent in terms of protection from disease. To offer insight into these topics, broadly cross-neutralizing antibodies directed against either the head or stem of HA, were assessed for potency after passive transfer in both homologous and heterologous murine challenge models. Two head specific mAbs and three stem-specific bn-mAbs were delivered intraperitoneally to BALB/c mice in a dose-dependent manner. The head antibodies demonstrate broad neutralizing activity against post-2009 H1 viruses as well as seasonal strains from 1977 and earlier. The stem antibodies utilized demonstrate broad neutralizing activity against group 1 influenza viruses. Animals were challenged 1 day later with a lethal dose of a mouse adapted A/Belgium/2009 strain that is reflective of the currently circulating H1 strains in humans. Comparisons of efficacy were made in the context of disease. The strongly neutralizing head-specific mAbs were more effective in protecting against influenza replication and disease at 10 to 20-fold lower concentrations than any stem bn-mAb tested, indicating superior potency as well as a different mechanism of action. Further, only head-directed antibodies were capable of mediating sterilizing immunity in our model, as measured by pulmonary virus replication. The results of this study suggest that if an immune response was directed against broadly neutralizing head-specific HA epitopes, it could provide the basis for a universal influenza vaccine by eliciting broad and potent protection.
United States Department of Agriculture,
USA
Time : 11:30-11:50

Biography:
Alicia Janas-Martindale has completed her MS from the Medical College of Wisconsin (Milwaukee, WI). She is a microbiologist in the Diagnostic Virology Laboratory (Bovine, Porcine, and Aquaculture Viruses Section) at the National Veterinary Services Laboratories in Ames, IA.
Abstract:
Influenza A virus in swine (IAV-S) is commonly found in swine herds in North and South America, Asia and Europe. Since its identification in 1930, IAV-S in the US has evolved from a seasonal respiratory disease caused by a stable genotype to a year round, endemic disease cause by multiple IAV-S genotypes of multiple species origins (human, swine, and avian). Rapid evolution of IAV-S has occurred with the introduction and maintenance of H3N2 virus in pigs around 1998 and the pandemic H1N1 virus (pH1N1) in 2009. In April 2009, a National Surveillance System IAV-S was implemented by USDA. The objectives of the National IAV-S Surveillance System are: 1. Monitor genetic evolution of endemic IAV-S to better understand endemic and emerging influenza ecology. 2. Make virus isolates available for research, and establish a database for genetic analysis. 3. Select proper isolates for development of relevant diagnostic reagents, updating diagnostic assays and vaccine seed stock products. The surveillance program covers on-farm swine populations exhibiting influenza-like illness (ILI), swine exhibiting ILI at points of concentration or commingling events (i.e. fairs) and swine populations epidemiologically linked to confirmed IAV-S cases in humans. Whole genome sequencing has enhanced our understanding of the dynamic genetic diversity of IAV-S strains circulating in the US and reinforces the importance of surveillance. In particular, surveillance has demonstrated multiple introductions of human origin influenza genes into the swine population as well as swine origin influenza viruses in people. This two way transmission of influenza viruses is important to monitor and demonstrates the need for a "one health" approach between animal health and human health for monitoring viral changes and collaborating during human health events. Currently, there are approximately 3000 repository virus isolates that are available to the public and the surveillance program's sequence data accounts for the majority of IAV-S data available in GenBank. The repository consists of isolates collected in over 30 states and state laboratory participation has increased since 2009. Repository isolates have been requested by other government agencies, academic institutions, pharmaceutical companies, and researchers from other countries.
Carol Davila University of Medicine and Pharmacy,
Romania
Time : 11:50-12:10

Biography:
Angelica VISAN is a PhD in medical sciences, primary MD in The National Institute of Infectious Diseases "Matei BALS'' in Bucharest, at the Intensive Care unit for children and also, highly experienced in the treatment of nervous system infections. At the same time, Angelica Visan is also a university lecturer at "Carol Davila" University of Medicine and Pharmacy in Bucharest. She has published extensive articles and held lectures on viral encephalitis, giving particular attention to influenza-determined manifestations.
Abstract:
Supervising influenza infections constitutes a priority for the health authorities in Romania and The National Institute of Infectious Diseases « Professor Doctor Matei Balş » (INBI Matei Bals) in Bucharest assignes a particular attention to both the investigation and the treatment of patients suffering from influenza. In the last three years, the circulation of influenza viruses has registered important variations. In the 2012-2013 season, the A and B influenza infections have been present in equal proportions, whereas in the 2013-2014 season , the influenza A virus was the dominant one (influenza A - 95% cases /influenza B – 5% cases). In the 2014-2015 season, until the end of March 2015, the influenza B virus dominated in a proportion of aproximately 70% causing sever forms of illness by comparison to previous years. Within the department for children of INBI Matei Balş , patients were diagnosed using rapid tests (point-of-care) MARI-POC – Respi-test, and both the confirmation and monitoring of the treatment were achieved with the use of molecular tests. Despite the fact that the recommendations of the features of the antiviral product - oseltamivir - assigns five days of treatment, successive determinations of RNA of the influenza infection by PCR, research has indicated that the virus remains positive more than ten days within most of the patients (75%) . We cannot state to what extent the phenomenon has clinic repercussions, for instance, either by the risk of a relapse if the treatment is discontinued, or strictly because of epidemiologic implications, by maintaining the interhuman transmission and consequently, the risk of developing a resistance to oseltamivir. We noticed that patients with highly persistent influenza virus in respiratory secretions had more severe forms of infection: poliradiculonevritis, encephalitis or myelitis. Therefore, we have taken into account extending the length of the antiviral treatment, a recommendation that could result in the avoidance of severe forms of illness, as well as in a decrease in the number of secondary cases.

Biography:
In 2001 Dr Rob Lambkin-Williams designed and implemented the first Human Viral Challenge Study to be conducted in Europe in the 21st century. He has designed and supervised in excess of 40 studies conducted at Retroscreen Virology since 2001, and has been the Principal Investigator on many. Rob joined Retroscreen Virology in 1995 as a Senior Scientist and is now the Chief Scientific Officer. Rob completed his PhD in Avian Influenza (Bird Flu) at the University of Warwick in 1993 - long before it became a popular news item. He often is the first media point-of-contact regarding Avian Influenza and other virus-related topics. Rob is an expert in respiratory viruses and HIV; he has co-authored many papers including a recent paper in the Nature Medicine journal, which has reset our understanding of the immune response to Influenza, and forms the basis of the RSV's recent patent application for a universal Influenza vaccine. One of Rob's key achievements was the establishment of the RSV Human Viral Challenge Model that led to the first proof of concept of a new type of therapeutic agent (known as a siRNA) against an infectious disease. He was the senior author on the paper that described the establishment of the model, which was published in the prestigious American Thoracic Society's Blue Journal. Other notable achievements include the first study to demonstrate the efficacy of a novel DNA-based vaccine against Influenza, and also a series of studies that dissected the human body's early response to infection and thus could help develop new highly sensitive diagnostic techniques or antiviral targets.
Abstract:
Influenza and its associated diseases are a major cause of morbidity and mortality. The United States (US) Advisory Committee on Immunization Practices (ACIP) recommends influenza vaccination for everyone over 6 months of age1. The failure of the flu vaccine in 2014-20152,3 demonstrates the need for a model that allows the rapid development of novel antivirals, universal/intra-seasonal vaccines, immunomodulators, monoclonal antibodies and other novel treatments. To this end we manufactured a new H3N2 influenza virus in compliance with Good Manufacturing Practice (GMP) for use in the Human Viral Challenge Model. We chose an H3N2 influenza subtype, rather than H1N1, given that this strain has the most substantial impact in terms of morbidity or mortality annually as described by the Centre for Disease Control (CDC)4. We first subjected the virus batch to rigorous adventitious agent testing and determined the virus titre appropriate for human via the established ferret model. We built on our previous experience with other H3N2 and H1N1 viruses to further develop this unique model, We conducted an initial safety and characterisation study in healthy adult volunteers, utilising a unique clinical quarantine facility in London (UK). In this study we demonstrated this new influenza (H3N2) challenge virus to be both safe and pathogenic with an appropriate level of disease in volunteers. Furthermore, by inoculating volunteers with a range of different titres, we have established the minimum infectious titre required to achieve reproducible disease whilst ensuring a sensitive model that can be translated to and aid the design of subsequent field based studies.
Head Department of Virology, Central Laboratory,
Sudan
Time : 13:10-13:30
Biography:
Khalid Enan has completed his PhD at the age of 34 years from Sudan Academy of Sciences. He is a head Department of Virology, Central Laboratory and Co-ordinator of scientific Committee Central Laboratory. He is a Researcher, Diagnosis of Viral diseases using different serological testes, Cell Culture, and molecular diagnostic tools such as PCR, Real-time PCR and LAMP PCR. Cooperate with the Master and PhD students in their research. Participate in the practical sessions of Virology training courses in the lab. Working in the Virology Unit and participating in the research projects running in the Lab. He has published more than 21 papers in reputed journals and Member of the Board of the Department of Microbiology, Faculty of Medical Laboratory Sciences- El Nellin University.
Abstract:
Objective This study was carried out to determine causative agents of acute respiratory illness of patients in Khartoum State, Sudan. Methods Four hundred patients experiencing respiratory infections within January-March 2010 and January-March 2011 were admitted at Khartoum Hospital and had their throat swab samples subjected to multiplex real-time RT-PCR to detect influenza viruses (including subtypes) and other viral agents. Isolation, nucleotide sequence and phylogenetic analysis on some influenza viruses based on the HA gene were done. Results Out of 400 patients, 66 were found to have influenza viruses (35, 27, 2, and 2 with types A, B, C, and A and B co-infections, respectively). Influenza viruses were detected in 28, 33 and 5 patients in the age groups <1, 1–10, and 11–30 years old, respectively but none in the 31– 50 years old group. Out of 334 patients negative for influenza viruses, 27, 14, and 2 were positive for human respiratory syncytial virus, rhinovirus and adenovirus, respectively. Phylogenetic tree on influenza A(H1N1)pdm09 subtype shows that Sudan strains belong to the same clade and are related to those strains from several countries such as USA, Japan, Italy, United Kingdom, Germany, Russia, Greece, Denmark, Taiwan, Turkey and Kenya. Seasonal A H3 subtypes have close similarity to strains from Singapore, Brazil, Canada, Denmark, USA and Nicaragua. For influenza B, Sudan strains belong to two different clades, and just like influenza A (H1N1)pdm09 and A H3 subtypes, seem to be part of worldwide endemic population (Kenya, USA, Brazil, Russia, Taiwan and Singapore).
Chief Scientific Officer, FluGen, Inc,
USA
Time : 13:30-15:00
Biography:
Pamuk Bilsel completed her PhD and is a Chief Scientific Officer at FluGen, Inc., USA. Prior to joining FluGen in 2008, she was at Pharmexa-Epimmune where she developed DNA vaccines against influenza and malaria. At Pentamer Pharmaceuticals, a San Diego start-up, she worked on subunit vaccines using virus-like particle technology.
Abstract:
The low efficacy of current vaccines, highlighted by this year's flu season where the vaccine barely worked, underscores the need for vaccines that provide broader protection. Current vaccines (live or inactivated) do not adequately provide protection. A vaccine with greater efficacy that also provides heterosubtypic protection, i.e., a universal vaccine, would present a transformative achievement for public health. However, a core challenge to development of improved flu vaccines lies in the animal models and surrogate tests available to predict efficacy in humans. There is no guidance on what the correlates of protection would be for any flu vaccine that induces an immune response other than a hemagglutinating antibody. The current understanding of the immune parameters needed to protect against influenza will be explored.
PharmaJet Inc,
USA
Time : 15:20-15:50
Biography:
Chris Cappello is Chief Technology Officer for PharmaJet, where he has overall responsibility over product development, quality, regulatory, clinical and intellectual property. Chris has a Bachelor of Science degree in Mechanical Engineering from Colorado State University and my PMP certification. Chris has over 10 years of Project/Program Management experience and experiential Medical Device development. He has managed multiple cross functional teams and departments in the successful design, development, clearance and launch of both reusable & high volume disposable medical devices. Chris has driven the development of disruptive medical device technologies at companies such as AlloSource and Applied Medical.
Abstract:
Purpose: In the growing field of vaccine development, it is often the delivery device that can provide a differentiation in the market place and drive innovation for critical formulations. PharmaJet Inc. offers this differentiation in the form of its novel Needle-Free Injection Systems. Through its ingenuity and commitment to world class manufacturing, PharmaJet has been able to develop a platform of delivery systems that have shown to be preferred by both patient and caregivers alike. Method: Through a combination of clinical studies, most notably the non-inferiority study performed with bioCSL, and post market evaluations, PharmaJet Inc. has been able to show that its technology is safe, effective and preferred in the marketplace. This data spans from early Phase I (first in human) vaccine studies to Phase IV and post market user evaluations. Results: Through a combination of both regulatory clearances (FDA, CE, WHO/PQS etc), publications (Lancet etc) and strategic collaborations; PharmaJet has compiled a dossier of data that bolters the safe and effective use of its technology. In addition, recent market place evaluations have shown a >90% satisfaction rating for the technology for both patients and caregivers. Conclusions: PharmaJet's Needle-Free Injection Systems have shown to be safe, effective and to provide a critical differentiation in the market place that is preferred by patients and caregivers
Biography:
Charles A Altman is a Board Certified Physician with nearly twenty years of pharmaceutical/biotechnology industry experience, specializing in medical affairs, medical information/communications and managing the medical science liaison function. He has worked within organizations both large and small across a broad range of therapeutic areas including vaccines, rare disease, immunology, musculoskeletal conditions, sleep/wake, addictions and psychiatry. Of particular interest to him is drug delivery utilizing novel device technology. In his spare time, he continues to provide direct patient care. He earned his degrees from Princeton University, the University of Pennsylvania School of Medicine and Wharton.
Abstract:
Administration of vaccines by novel needle-free technology such as jet injection offers an important alternative to needle and syringe and may enhance compliance. In August 2014, needle-free vaccination against influenza was approved with Afluria using PharmaJet® Stratis® jet injection technology. The objective of this post-marketing study was to assess acceptance of and satisfaction with flu vaccination using Afluria delivered in the grocery pharmacy setting via the novel needle-free system. A total of 98 grocery store customers, ages 18-64 were administered needle-free Afluria vaccination during the 2014- 2015 flu season using the PharmaJet device and agreed to complete a short post-administration survey. The population of was 54% female and 74% of all respondents reported receiving a flu shot the prior season. Overall, 89% of subjects reported being satisfied, very satisfied or extremely satisfied with the needle-free flu shot; 83% of subjects reported that they were likely, very likely or definitely going to choose flu vaccination by jet injection next year. The high degree of satisfaction with Afluria delivered through needle-free PharmaJet Stratis suggests that needle-free vaccination with jet injection may be widely accepted, improving compliance in the general adult population which currently has very low rates of immunization against flu.
Philipps University of Marburg
Germany
Time : 16:20-16:40
Biography:
Martin Kraft is professor in Philipps University of Marburg, Germany. He is Ornithologist and his research is mainly focus on migration of birds.
Abstract:
Israel is a small country, yet it blessed with an extremely varied wildlife. Its avifauna is especially plentiful, with well over 485 species of birds recorded during various seasons of the year. Lying at at the crossroads of one of the main migration routes from Africa to the Palearctic, Israel attracts many species of migrant birds, often in huge numbers. It is situated at the meeting point of three continents - Europe, Asia and Africa. Israel's avifauna includes representatives from all three of them, as well as species of this region alone. It is one of the best places in the world for watching a great variety of migrating birds within a small geographical area. Several excursions have been made by the author to Israel during spring migration in March and April. Depictions of the highest seasonal totals of the six most abundant raptors over Israel in autumn and spring are shown, as well as figures of migration routes and major watch points. The Marburg area has always been on the classical migration route of the Common Crane and other bird species, too. Systematic counts of migrating birds have been performed since 1987. Especially migrating cranes were counted at a width of some 80 km using binoculars and strongly magnifying telescopes. From 1987 until 2014 the number of cranes increased continuously. The biggest ever count was registered in autumn 2014 when more than 240,000 cranes crossed the Marburg area and surroundings in central Hesse (Germany). The Marburg area is one of the best places in Germany for watching these huge numbers of cranes as well as other migrating birds. There is also a great variety of resting birds especially in the Lahn Valley and Ohm Valley near Marburg but we never registered a case of fowl pest in our area. My opinion is, to change the industrial bird breeding, especially the large scale poultry farming, into a more biological one with more and more free living chicken, geese and ducks. This should be a possibility to prevent the distribution of the avian flu!